Shakespeare, Traffics, Tropics: Asian Shakespeare Association Conference (Manila, 28-30 May 2018)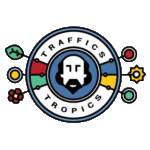 Jointly hosted by the Ateneo de Manila University and the University of the Philippines Diliman, the conference features leading Shakespearean scholars and theatre practitioners from around the globe with a keen interest in Shakespeare as produced in and by Asia and a mini-festival of Shakespearean performances from Japan, Malaysia, and the Philippines.
Check out the Call for Seminar Papers.
Please visit the conference website for the latest updates.